Garlic Pepper Chicken & Feta Pasta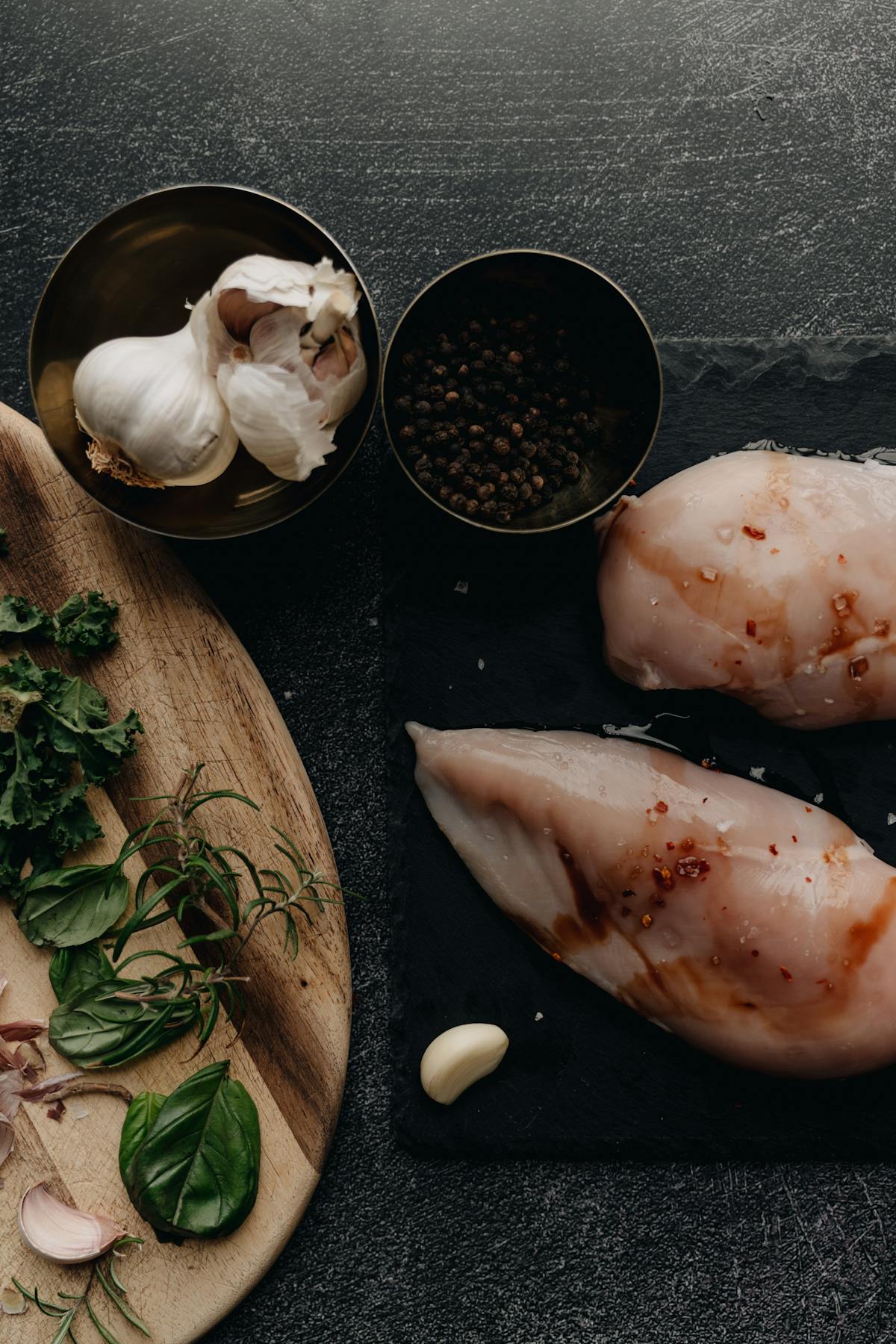 Ingredients:
16oz Feta
2 Double Garlic Pepper Chicken Breast
1 Lb of Pasta of Choice.(We like Farfalle)
3 Pints of Cherry or Grape Tomatoes
¼ Cup Extra Virgil Olive Oil
8 oz Baby Spinach
Salt & Pepper
8oz Grated Romano
Fresh Basil
Directions:
Bake the Chicken in a Pan at 350 Degrees for 25-30 min or until done. (165 Degrees Internal Temperature)
In a Casserole or Deep Pan , Place the feta in the middle and spread the tomatoes around it.
Drizzle the olive oil over the feta and tomatoes. Then Sprinkle Salt and Pepper over it.
Boil Water and Start Cooking the pasta.
AS the Pasta is cooking, put the Tomato Feta Mix in the oven at 350 Degrees for 20-25 min.
Dice the chicken.
After everything is done combine the Pasta, Spinach, Chicken, Tomato and Feta mix in a large mixing bowl. Add a little more olive oil, salt and pepper if desired.
Mix thoroughly and Put Back in Casserole Dish.
Top with Grated Romano and Fresh Basil.
Put Back in the oven at 350 degrees for 10 minutes.
Serve with a Fresh Baked Bastone to Semolina Twist.